DR ALEX NURSE
University of Liverpool
Work Package Lead: WP6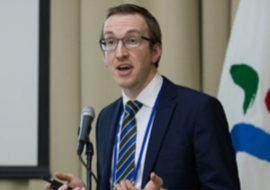 Alex Nurse is a Senior Lecturer in Urban Planning in the Department of Geography and Planning, University of Liverpool.
His areas of academic research include the governance of cities and city-regions, and urban cycling policymaking. He has broad areas of interest in how local actors are able to use national policy structures to deliver for their own ambitions, and how local authorities can overcome barriers to policies which are seen as a normative good.
His last book was Rescaling Urban Governance: Planning, Localism and Institutional Change (Policy Press).