MRS AMANDA GIBSON
Queen's University Belfast
Clerical Support for the GroundsWell Consortium.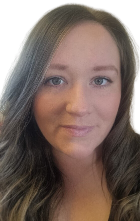 Amanda is the GroundsWell Clerical Officer and provides support to the administrators, directors and the wider consortium.
Amanda is located at Queen's University Belfast and has worked for Queen's for 12 years, having joined the School of Medicine, Dentistry and Biomedical Sciences, Centre for Public Health in 2018.