PROFESSOR FRANK KEE
Queens University Belfast
Contribution to Work Package 2 and cross cutting health equity theme.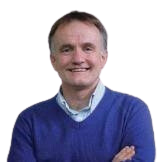 Currently I am Director for the Centre for Public Health in Queens University Belfast, a large multidisciplinary centre comprising nearly 50 tenured academics from a variety of scientific backgrounds.
I have been a clinical academic for 30 years, holding a joint appointment contract with the Northern Ireland Public Health Agency over the same period, with expertise or experience in epidemiology, public health method evaluation methodologies and complexity science. I am committed to the transdisciplinary mission of Groundswell having previously led the NPRI funded PARC study of the impact of a community greenway in Belfast.