Clean Air Day at Alder Hey
In its seventh year, Clean Air Day fell on Thursday 15th June 2023.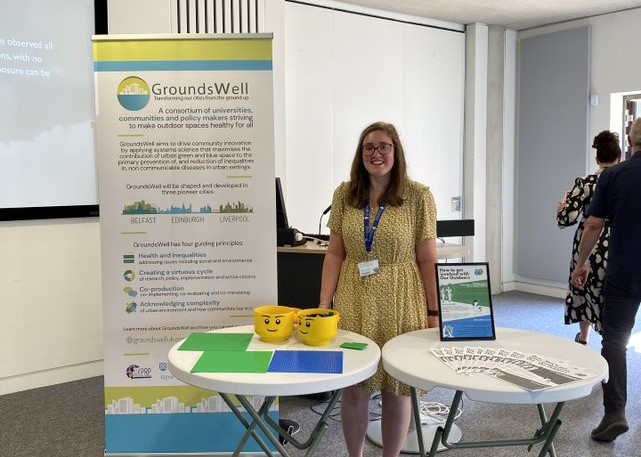 Clean Air Day helps to drive a positive shift in public knowledge and action, providing a chance to find out more about air pollution, share information, and make air cleaner and healthier for everyone. Alder Hey Children's Hospital in Liverpool hosted a Clean Air Day event, with representatives from the Liverpool City Region Combined Authority, local NHS trusts, Asthma + Lung UK, universities, and other organisations coming together to discuss how collectively a zero-emission future for the region can be achieved. This included a tour of one of Liverpool's new hydrogen buses which have started to be introduced this year.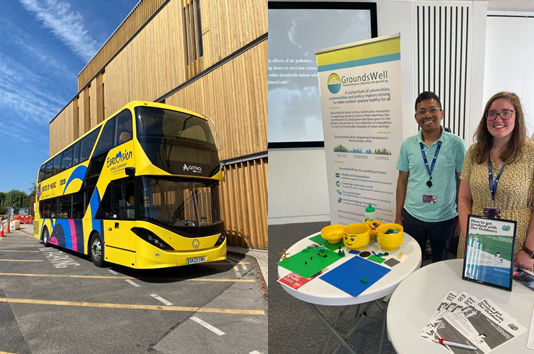 The GroundsWell Consortium were invited to run a stand at the Clean Air Day event, with two members of the Liverpool team (Hannah Burnett & Roberto Villegas-Diaz) discussing ongoing work on air quality, active travel, and health, as well as how data collected via the Our Outdoors App can be used in this work. Young people at the event were also encouraged to think about their perfect park/neighbourhood using Lego.
Attending the Clean Air Day event and networking with individuals/organisations who have similar aims was exciting and will hopefully lead to further collaboration on achieving cleaner, greener, and healthier cities.
Media
groundswell@qub.ac.uk