ESRC Healthy Parks Event in Liverpool
GroundsWell held a Healthy Parks event at The Florrie, Liverpool on Wednesday 1st November 2023 for the ESRC Festival of Social Science.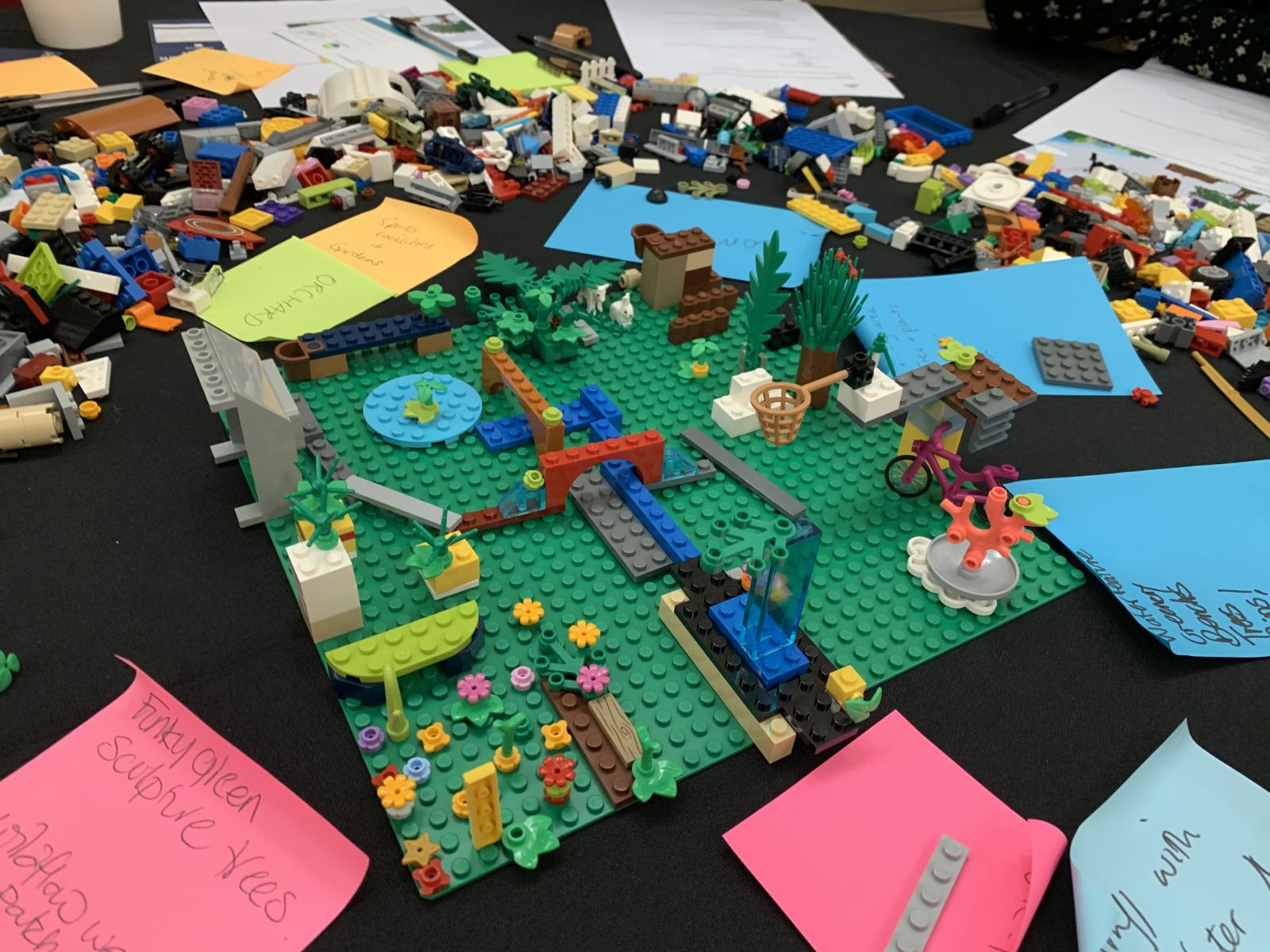 The event was attended by those involved in green space projects from across Merseyside – including individuals from green space charities, community groups, local businesses and more.
The event started with a presentation on the GroundsWell Consortium, it's aims/objectives, current timeline and our focus on turning the current fragmented system into an integrated one.

This was followed by an interactive workshop, led by Dr Emilia Trepasso (C-GULL), using LegoTM to create different aspects of a healthy park, and discuss this in groups to create a larger park incorporating each individual aspect. This was a great activity to start thinking about what makes a healthy park, and how the definition of a healthy park can differ from person to person.

Thinking back to GroundsWell's focus on creating a more integrated system, Ellen Schwaller presented on GroundsWell's aims for partnership working, which include:
Exploring how enhanced access to and use of green and blue space can improve health across the population
Working alongside local communities and organisations to ensure knowledge exchange, support skills-building, and strengthen sustainability and outcomes of project
Bringing together people and organisations working towards a common goal (e.g., to improve health, place building)
Building on the focus on partnership working, case studies of green space interventions currently being evaluated by GroundsWell were then outlined by myself – including work with Wirral Council on Dock Branch Park, Regenerus on 'Our Beautiful Grotspots' project, and NHS Cheshire and Merseyside on their green space and health projects.
It was an exciting end to the event with the new GroundsWell Innovation Fund being introduced (which is due to be officially launched in mid-November). This fund aims to support local community projects focused on improving and maximising the health benefits of urban green and blue spaces. Please look out for more information on the Innovation Fund over the next month.
After the presentations, there was time from networking and further discussion in the beautiful Victorian Gymnasium. With the success of the Healthy Parks event, we hope to organise another event to build on the connections made and incorporate more opportunity for networking and in-depth discussion about urban green and blue spaces and health.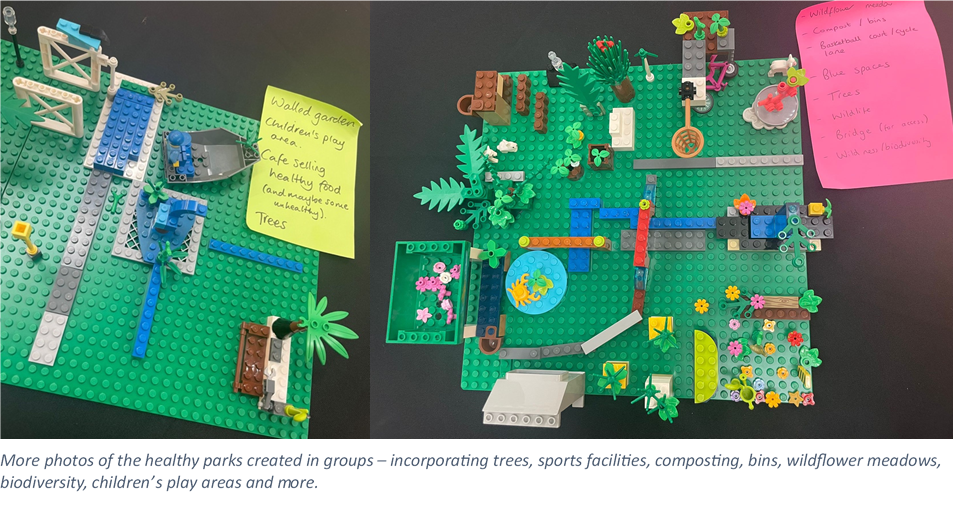 Thank you to all those who attended the event, and thank you to Dr Elly King for organising the event, as well as Emilia Trepasso, Ellen Schwaller, Wendee Zhang, and Rebecca Crook for presenting/attending on behalf of GroundsWell and the University of Liverpool.
Media
groundswell@qub.ac.uk