GroundsWell at the Balmoral Show 2022
Together with colleagues from project SPACE (Supportive Environments for Physical and Social Activity, Healthy Ageing & Cognitive Health), Niamh represented GroundsWell at the Centre for Public Health stall giving members of the public Body MOTs.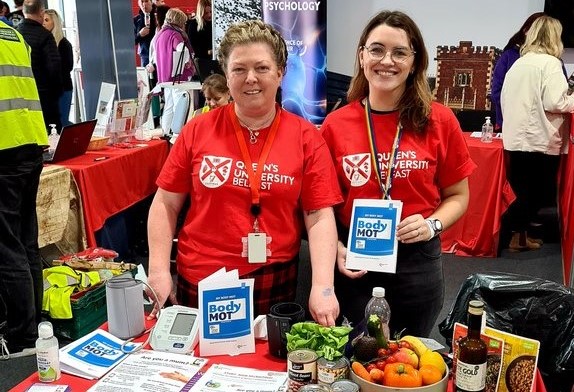 The Balmoral Show is one of the most popular events on the Northern Ireland calendar. Northern Ireland's largest agricultural event brings together members of the public, schools, food industry and farmers, with thousands in attendance every year. On 11th May 2022, our Belfast science communication and research impact officer, Niamh, joined colleagues from the Centre for Public Health at the Queen's University Belfast stall, conducting body MOTs on the general public and inviting them into discussions around utilising urban blue and green space and the impact it can have on health.
Media
groundswell@qub.ac.uk