GroundsWell researcher awarded RSPB Medal on behalf of the Climate Coalition NI
Dr Amanda Slevin has been awarded the prestigious RSBP Medal on behalf of the Climate Coalition Northern Ireland for their successful campaigning to deliver historic climate legislation in Northern Ireland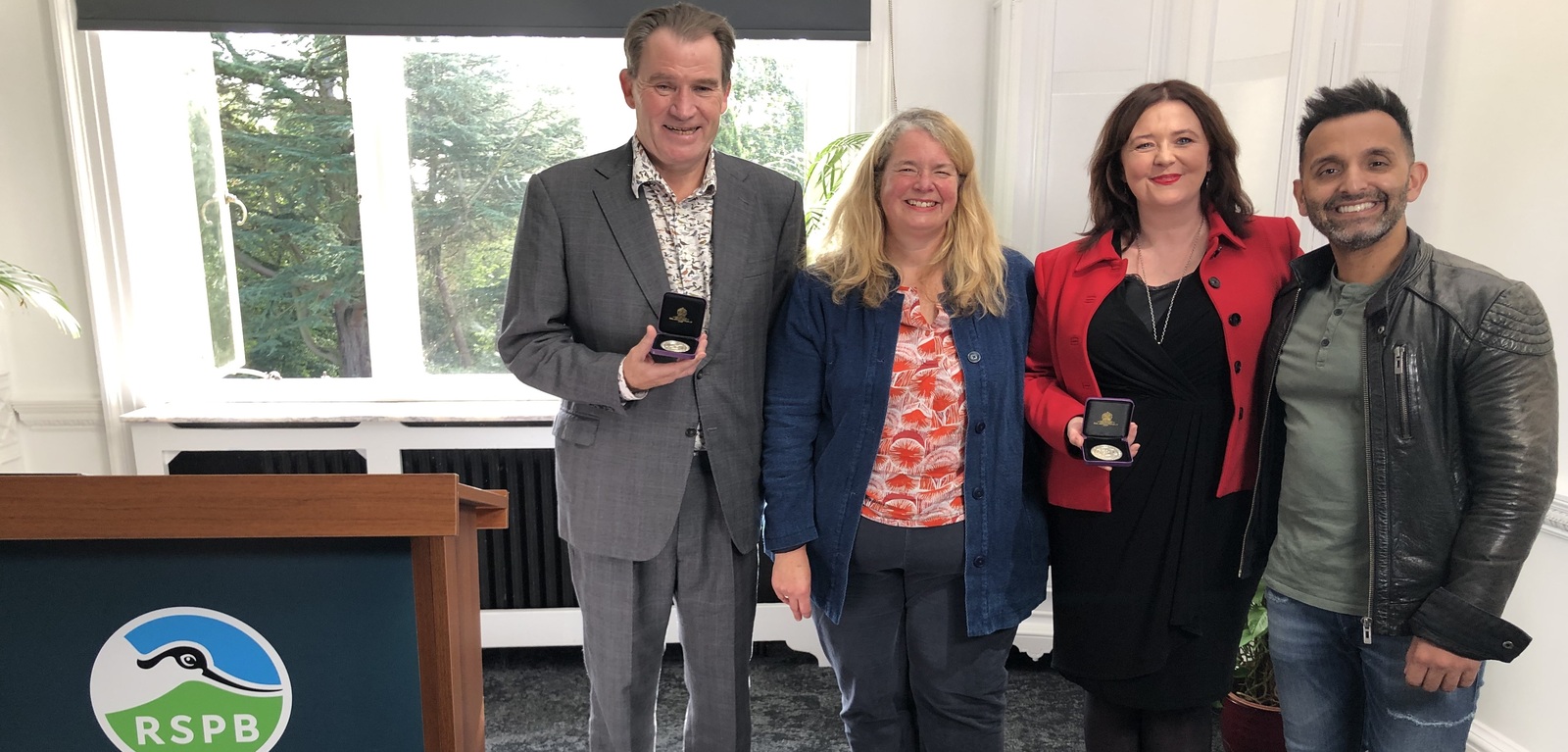 The Climate Coalition NI is a network of organisations and individuals which represents over 300,000 people across Northern Ireland and their collective efforts resulted in the passing of the ambitious Climate Change Act for Northern Ireland in 2022.
The RSPB Medal was awarded to Dr Amanda Slevin, research fellow on GroundsWell, Director of the Centre for Sustainability, Equality and Climate Action at Queen's and member and former Chairperson (2020-22) of the Climate Coalition Northern Ireland, at the nature charity's AGM on Saturday 14 October.
Speaking about receiving the honour Dr Slevin said: "This award is testament to the deep commitment, passion and care for our natural world shared by everyone within Climate Coalition Northern Ireland and it recognises the socio-ecological leadership and labours inherent to our collective endeavours.
"In the midst of the worsening climate and ecological crises, there is an onus upon everyone to take action. Climate Coalition Northern Ireland illustrates how we can harness diverse knowledge, research, experiences and skills within wide-ranging action in a positive way that can bring change across all levels of society and our natural world.
"Yet our journey is far from complete, and this medal is a timely reminder of what is possible when we work in partnership for a better future for all species who share our planet."
RSPB Chief Executive, Beccy Speight said: "We are delighted to be able to recognise the efforts of the Climate Coalition Northern Ireland which has demonstrated the true power of passionate people coming together to enact change. The work of the coalition to ensure the Climate Change Act is as ambitious as possible in Northern Ireland leaves a huge legacy across the country for generations to come and should inspire us all to raise our voice and act amidst the Nature and Climate Emergency."