GroundsWell volunteers with Mae Murray Foundation
GroundsWell Belfast team members attend a family day in Groomsport Beach organised by Mae Murray Foundation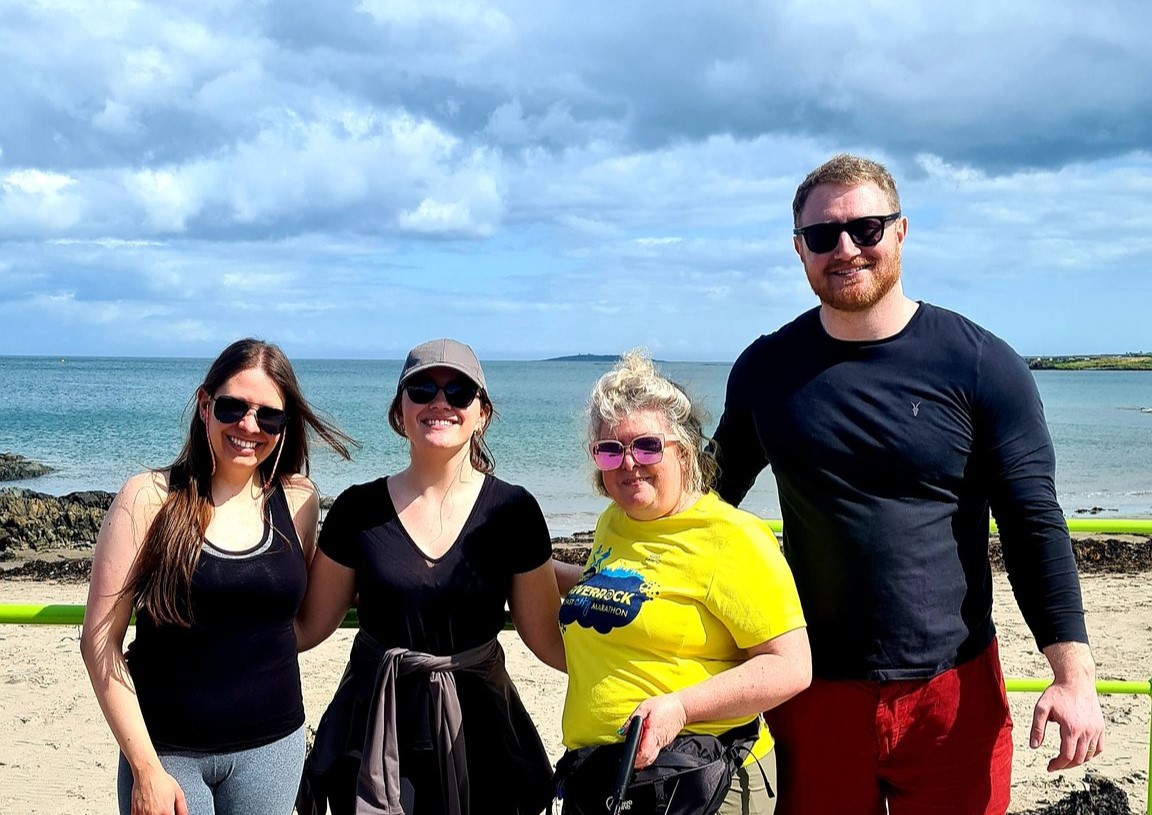 In August, Dr Larissa Lima, Dr Niamh O'Kane and Dr Chris Tate volunteered at one of the Family Beach Days organised by Mae Murray Foundation in Groomsport Beach, NI. The outing was a fantastic opportunity to see first hand the amazing work that Mae Murray Foundation do to make our blue spaces more inclusive for everyone to enjoy. The event hosted friends and family to get involved in a variety of fun activities, including laughter yoga, sand castle building and toasting smores.
Mae Murray Foundation is a lived-experience, membership led organisation which makes it possible for people of all ages and abilities to experience the world together, taking part in activities and building friendships in environments which are genuinely inclusive. They recognise all people to be of equal and inseparable value, regardless of physical or learning ability, sensory, medical or undiagnosed condition, age or caring role. They are particularly focused on making sure that people with more complex needs, whose requirements are often overlooked, are able to participate fully. Mae Murray Foundation run a comprehensive range of innovative and inclusive projects for children, teenagers and adults. These range from outdoor activities, to music and social events, and a popular powered wheelchair loan scheme for small children. Crucially, they draw on members' lived experiences to co-design and implement permanent solutions in everyday environments like beaches so that everyone can participate together.
To learn more about Mae Murray Foundation and their work, visit their website.